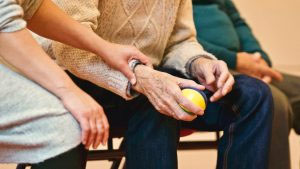 If you are the primary care giver to a loved one, you know the toll that it can take on you physically, mentally and emotionally. Even though caring for someone can be very rewarding, it can also be very stressful and without the proper knowledge, support and skills, you are at a higher risk of burnout.
Here are some facts that you need to be aware of if you are providing any type of care for another person:
Hard Work, No Pay
Caring is considered to be the largest unpaid profession in the UK. Not only is there no financial reward but the job includes tasks that are often overwhelming such as taking care of personal and home cleaning and hygiene, meal preparation, managing and administering medication, driving to and from medical appointments and much, much more.
Extreme Stress
One of the greatest factors affecting care givers is the stress that is involved with the task. They often neglect their personal emotional, mental and physical needs in the act of providing for the emotional and physical needs of another.
However, the mental and emotional stress often have the greatest impact. It is estimated that up to 40% of caregivers working with dementia patients are likely to experience elevated stress levels and/or depression at some point. As a result, they are also more likely to require antidepressants, anti-anxiety medications and therapy by a qualified medical practitioner in order to prevent extreme depression which is the inevitable result without the proper treatment. … Read More
Continue Reading