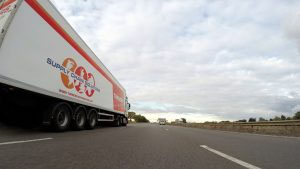 The HSE has reported findings showing at least half a million large good vehicle drivers experienced anxiety, stress or depression arising from their work in 2015-16. These stats are getting worse as time progresses. Currently, 30% of self-disclosed ailments at work within the transport and logistics sector are due to anxiety, stress and depression. To this day reporting mental illness comes with the risk of stigmatisation. 95% of workers suffering from mental illness who call in to report they are sick give other illnesses as the reason. Also, a majority of workers who are diagnosed with mental illnesses hide this from their employer with only 22% disclosing their diagnosis.
Why Is Mental Health Critical?
In the past, people have treated mental health as a taboo subject. You could not broach the subject of your struggles with mental health. It was seen as a weakness that you could not share. Progress is now being made with positive discussions and debate around mental health becoming a common thing. However, unless these conversations are brought to the forefront, the transport and logistics industry, specifically HGV will lose its large talent pool of drivers. This is adding to the fact that mental health-related issues use up £100billion in the UK logistics sector.
There are many factors that contribute to stress among HGV drivers. Odd working hours, long shifts, night shifts, tough traffic, strict deadlines, mental exhaustion and physical fatigue all play a part. All these will affect mental health on the job or spill … Read More
Continue Reading